How to procure an account using a quote and invoice
This post explains how to generate a pricing quote for use with your businesses finance team.
1) Sign up or login

Sign up or log in to your MailSlurp account
2) Create a quote

Navigate to the upgrade page and select a yearly schedule. The enterprise plan shows a button called "quote". Click this.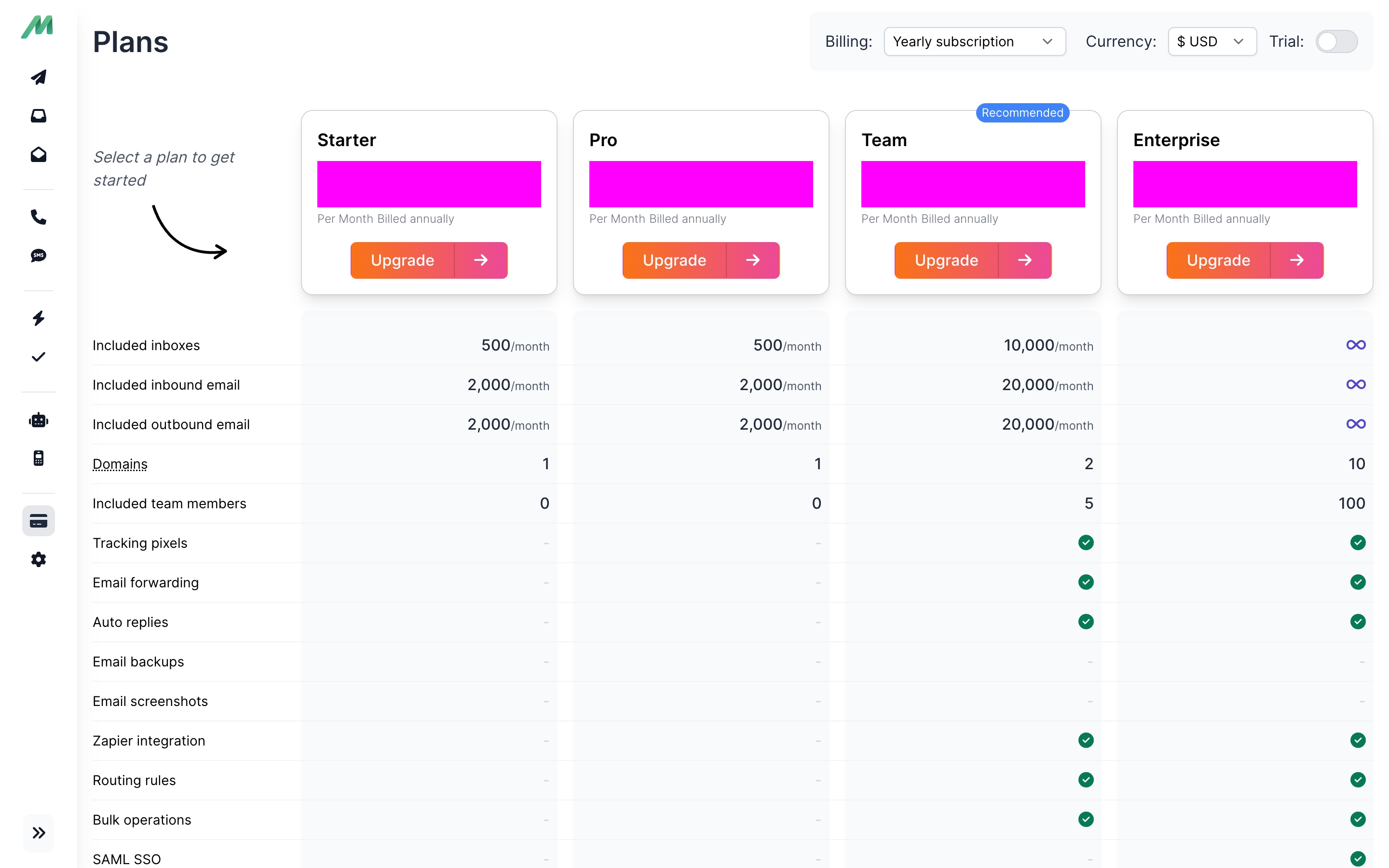 3) Fill out details

Provide company details for your quote.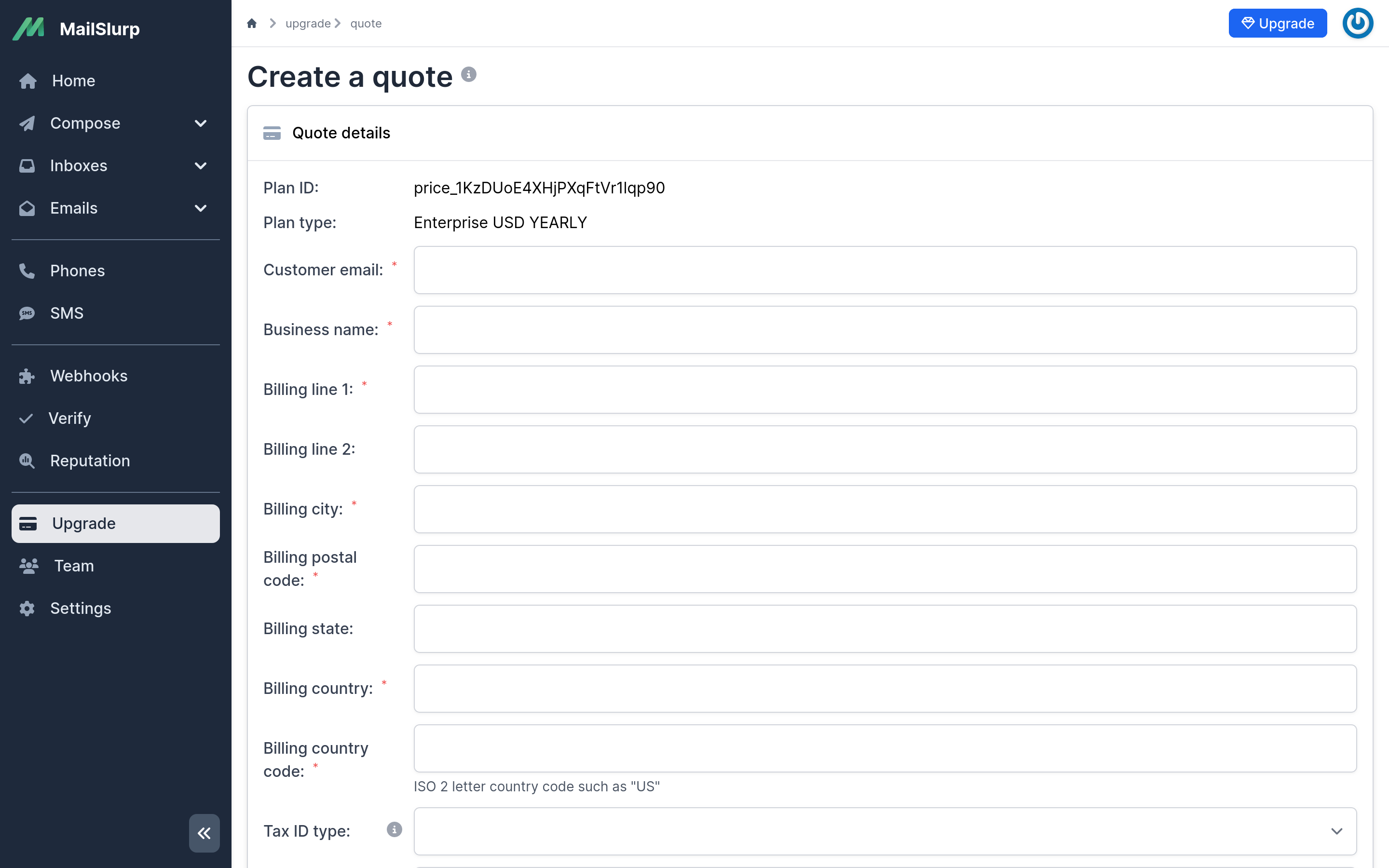 4) View the quote and share

View the finalized quote and share with your team.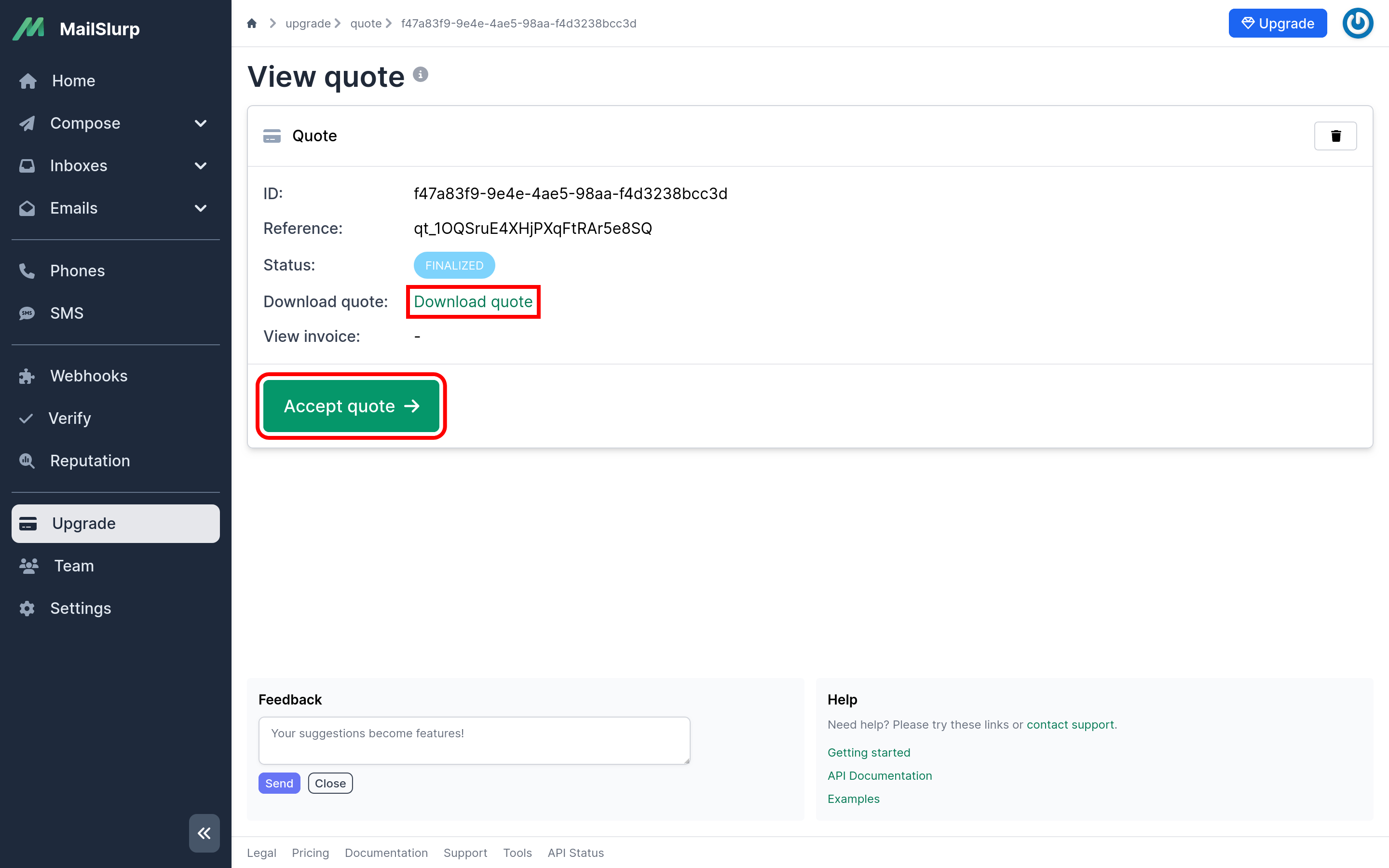 5) Accept quote

Accept the quote and pay the invoice. Your account will be upgraded automatically.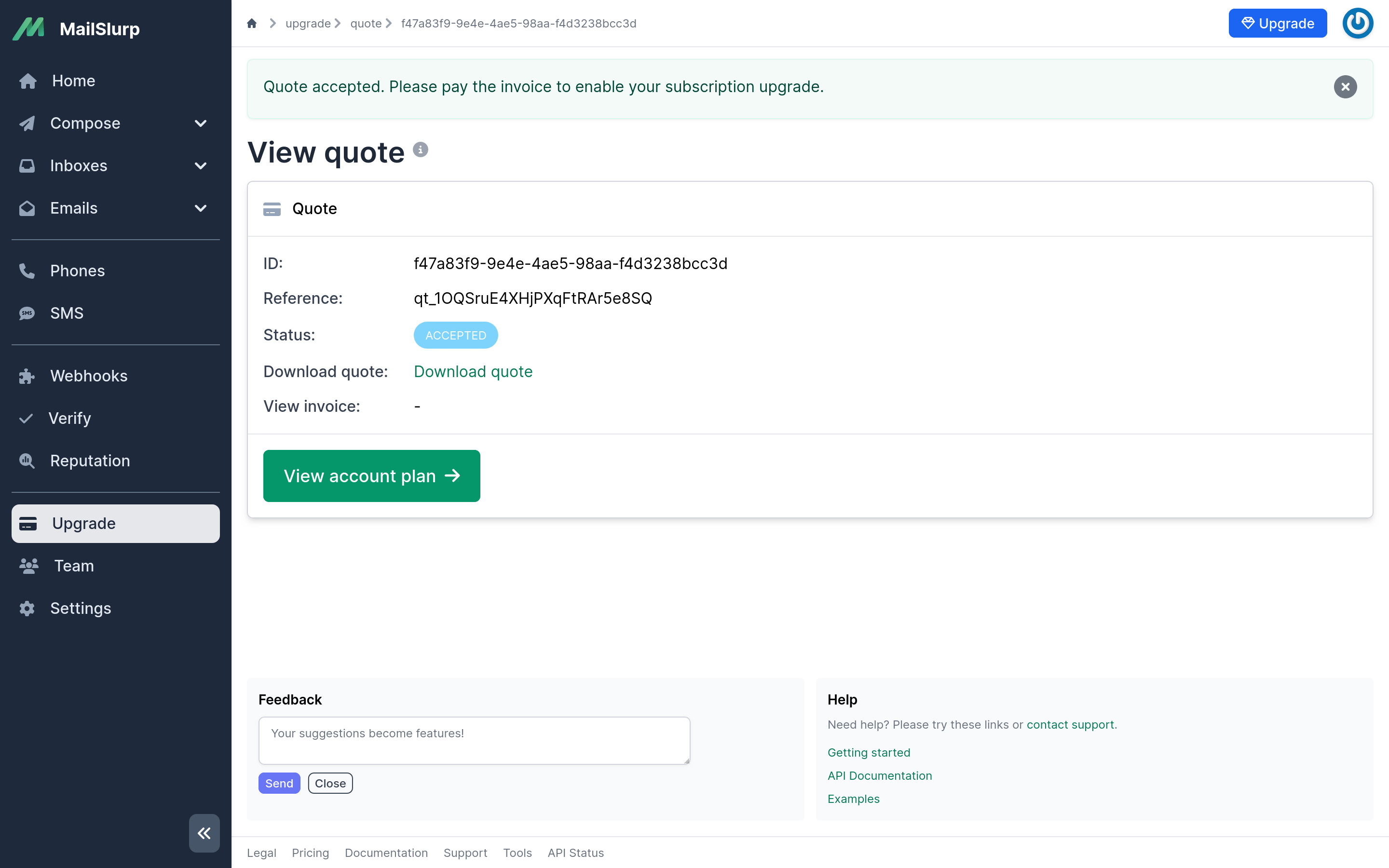 6) Use your account

Once accepted your account will be upgraded and you can use your new features.