Download invoices and transaction receipts
Export billing invoices from MailSlurp as PDFs
Please see the billing guide for latest information.
To view and download your account invoices and transactions follow these steps:
1) Login to the MailSlurp app

Go to the dashboard login page and login to your admin account.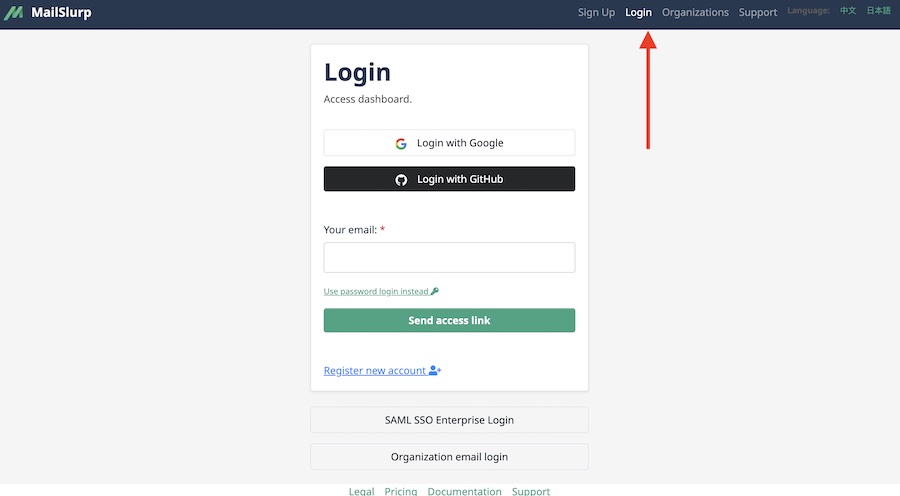 2) Click settings in sidebar then open billing portal

Click the settings navigation item in the sidebar to view the account settings page. Then click the open billing portal button to open Stripe billing.

3) View and download invoices from Stripe

Open the billing portal and view your plan details. Download or view invoices from our billing partner.