Testing email with Cypress test email accounts
Test email accounts for CypressJS. End-to-end testing with real email addresses using MailSlurp Cypress plugin.
Cypress is a popular end-to-end testing framework for NodeJS. With the MailSlurp plugin you can test applications using real email addresses. MailSlurp is a free email account API with official support for Cypress. Here is a full example on how to test an web application sign up process using Cypress and MailSlurp:
Quick guides
Disposable email addresses in Cypress JS

MailSlurp has an official plugin for CypressJS that allows you to create throwaway email inboxes on demand during tests.
npm install 

--save-dev

 cypress-mailslurp

Setup email client

MailSlurp is free but requires an API Key. Get yours by creating a free account. Set the environment variable CYPRESS_MAILSLURP_API_KEY or use the cypress.json file env property:
CYPRESS_MAILSLURP_API_KEY

=your-api-key cypress run

The package json for your project should look something like this:
{


  

"name"

:

 

"javascript-cypress-mailslurp-plugin"

,


  

"version"

:

 

"1.0.0"

,


  

"description"

:

 

"Example cypress-mailslurp plugin usage"

,


  

"scripts"

:

 

{


    

"test"

:

 

"cypress run"

,


    

"dev"

:

 

"cypress open"


  

}

,


  

"author"

:

 

""

,


  

"license"

:

 

"MIT"

,


  

"dependencies"

:

 

{


    

"cypress"

:

 

"^10.5.0"

,


    

"cypress-mailslurp"

:

 

"^1.5.0"

,


    

"typescript"

:

 

"^4.4.4"


  

}

,


  

"devDependencies"

:

 

{


    

"debug"

:

 

"^4.3.2"


  

}




}



Creating email inboxes

Create inboxes using the cy.mailslurp() method to obtain a mailslurp instance and then call instance methods such as createInbox.
// use cypress-mailslurp plugin to create an email address before test




before

(

function

 () {
    cy.

log

(

"Wrap inbox before test"

)
    

return

 cy.

mailslurp

()
        .

then

(

mailslurp

 => mailslurp.

createInbox

())
        .

then

(

inbox

 => {
            cy.

log

(`Inbox id 

${inbox.id}

`)
            

// save inbox id and email address to this (make sure you use function and not arrow syntax)


            cy.

wrap

(inbox.

id

).

as

(

'inboxId'

)
            cy.

wrap

(inbox.

emailAddress

).

as

(

'emailAddress'

)
        })
});

Example test

Here is an example that signs up for a user account on the demo app at playground.mailslurp.com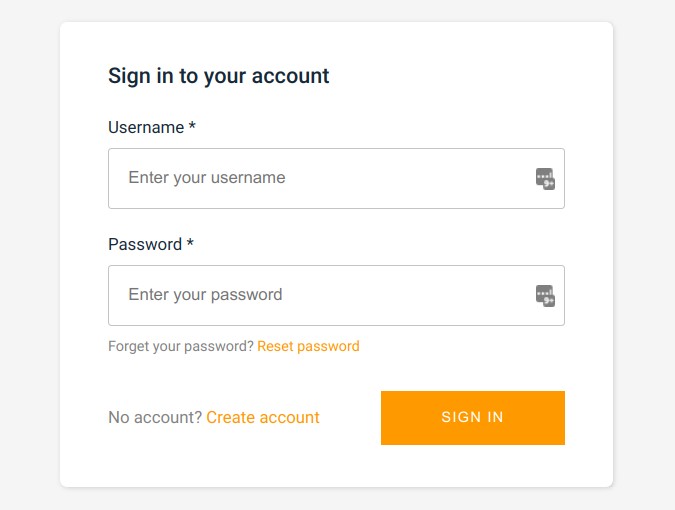 Here is the code using cypress in typescript:
/// <reference types="cypress-mailslurp" />





describe

(

"user sign up test with mailslurp plugin"

, 

function

 () {
    

//<gen>cypress_plugin_before


    

// use cypress-mailslurp plugin to create an email address before test


    

before

(

function

 () {
        cy.

log

(

"Wrap inbox before test"

)
        

return

 cy.

mailslurp

()
            .

then

(

mailslurp

 => mailslurp.

createInbox

())
            .

then

(

inbox

 => {
                cy.

log

(`Inbox id 

${inbox.id}

`)
                

// save inbox id and email address to this (make sure you use function and not arrow syntax)


                cy.

wrap

(inbox.

id

).

as

(

'inboxId'

)
                cy.

wrap

(inbox.

emailAddress

).

as

(

'emailAddress'

)
            })
    });
    

//</gen>


    

//<gen>cypress_plugin_01


    

it

(

"01 - can load the demo application"

, 

function

 () {
        

// get wrapped email address and assert contains a mailslurp email address


        

expect

(

this

.

emailAddress

).

to

.

contain

(

"@mailslurp"

);
        

// visit the demo application


        cy.

visit

(

"https://playground.mailslurp.com"

)
        cy.

title

().

should

(

'contain'

, 

'React App'

);
    });
    

//</gen>


    

//<gen>cypress_plugin_02


    

// use function instead of arrow syntax to access aliased values on this


    

it

(

"02 - can sign up using email address"

, 

function

 () {
        

// click sign up and fill out the form


        cy.

get

(

"[data-test=sign-in-create-account-link]"

).

click

()
        

// use the email address and a test password


        cy.

get

(

"[name=email]"

).

type

(

this

.

emailAddress

).

trigger

(

'change'

);
        cy.

get

(

"[name=password]"

).

type

(

'test-password'

).

trigger

(

'change'

);
        

// click the submit button


        cy.

get

(

"[data-test=sign-up-create-account-button]"

).

click

();
    });
    

//</gen>


    

//<gen>cypress_plugin_03


    

it

(

"03 - can receive confirmation code by email"

, 

function

 () {
        

// app will send user an email containing a code, use mailslurp to wait for the latest email


        cy.

mailslurp

()
            

// use inbox id and a timeout of 30 seconds


            .

then

(

mailslurp

 => mailslurp.

waitForLatestEmail

(

this

.

inboxId

, 

30000

, 

true

))
            

// extract the confirmation code from the email body


            .

then

(

email

 => 

/.*verification code is (\d{6}).*/

.

exec

(email.

body

!!)!![

1

])
            

// fill out the confirmation form and submit


            .

then

(

code

 => {
                cy.

get

(

"[name=code]"

).

type

(code).

trigger

(

'change'

);
                cy.

get

(

"[data-test=confirm-sign-up-confirm-button]"

).

click

();
            })
    });
    

//</gen>


    

//<gen>cypress_plugin_04


    

// fill out sign in form


    

it

(

"04 - can sign in with confirmed account"

, 

function

 () {
        

// use the email address and a test password


        cy.

get

(

"[data-test=username-input]"

).

type

(

this

.

emailAddress

).

trigger

(

'change'

);
        cy.

get

(

"[data-test=sign-in-password-input]"

).

type

(

'test-password'

).

trigger

(

'change'

);
        

// click the submit button


        cy.

get

(

"[data-test=sign-in-sign-in-button]"

).

click

();
    });
    

//</gen>


    

//<gen>cypress_plugin_05


    

// can see authorized welcome screen


    

it

(

"05 - can see welcome screen"

, 

function

 () {
        

// click sign up and fill out the form


        cy.

get

(

"h1"

).

should

(

"contain"

, 

"Welcome"

);
    });
    

//</gen>


});