Step by step guide for purchasing MailSlurp using a quote
MailSlurp subscriptions can be bought by creating a quote and then accepting it. This guide shows you how to create and accept a quote.
1. Log into MailSlurp

Log into MailSlurp web dashboard or create an account. If you are a reseller or vendor please see the vendor page regarding account creation.
2. Navigate to pricing page

Go to the dashboard upgrade page and select yearly subscriptions. Click create quote for the enterprise plan.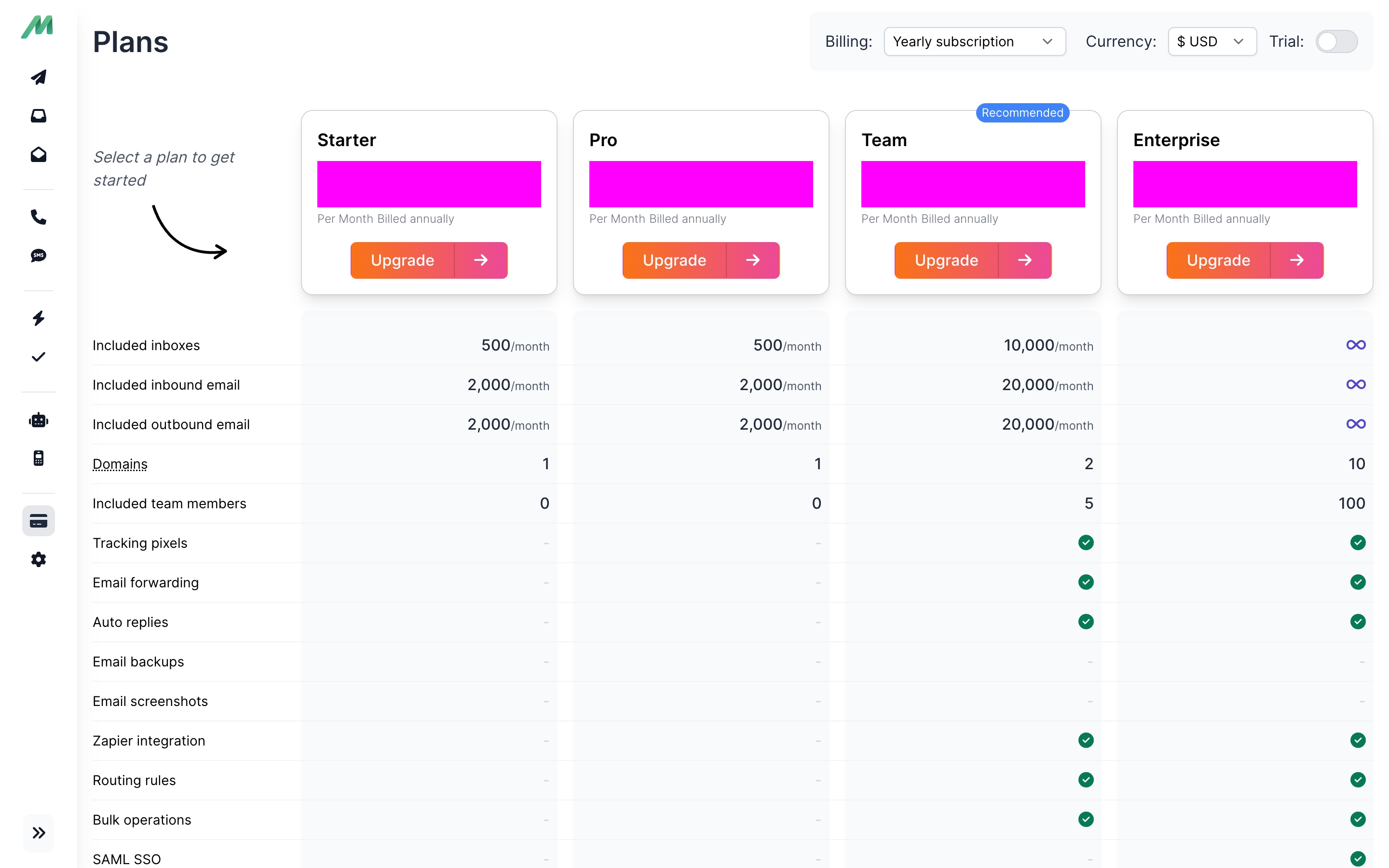 3. Fill out your details

Add your billing details to the quote then submit.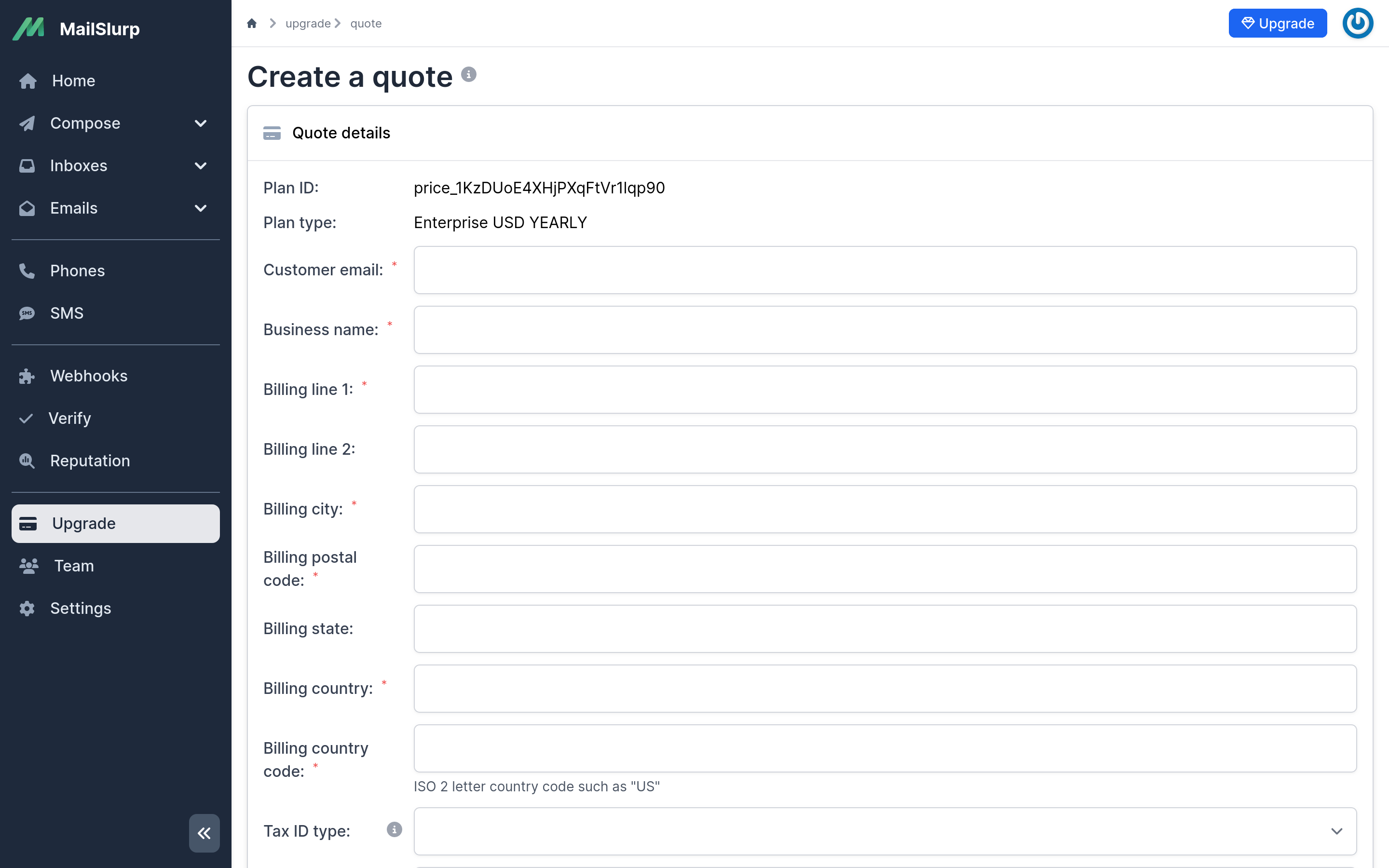 3. View the quote and accept

Download the quote as PDF. Once ready accept the quote to continue.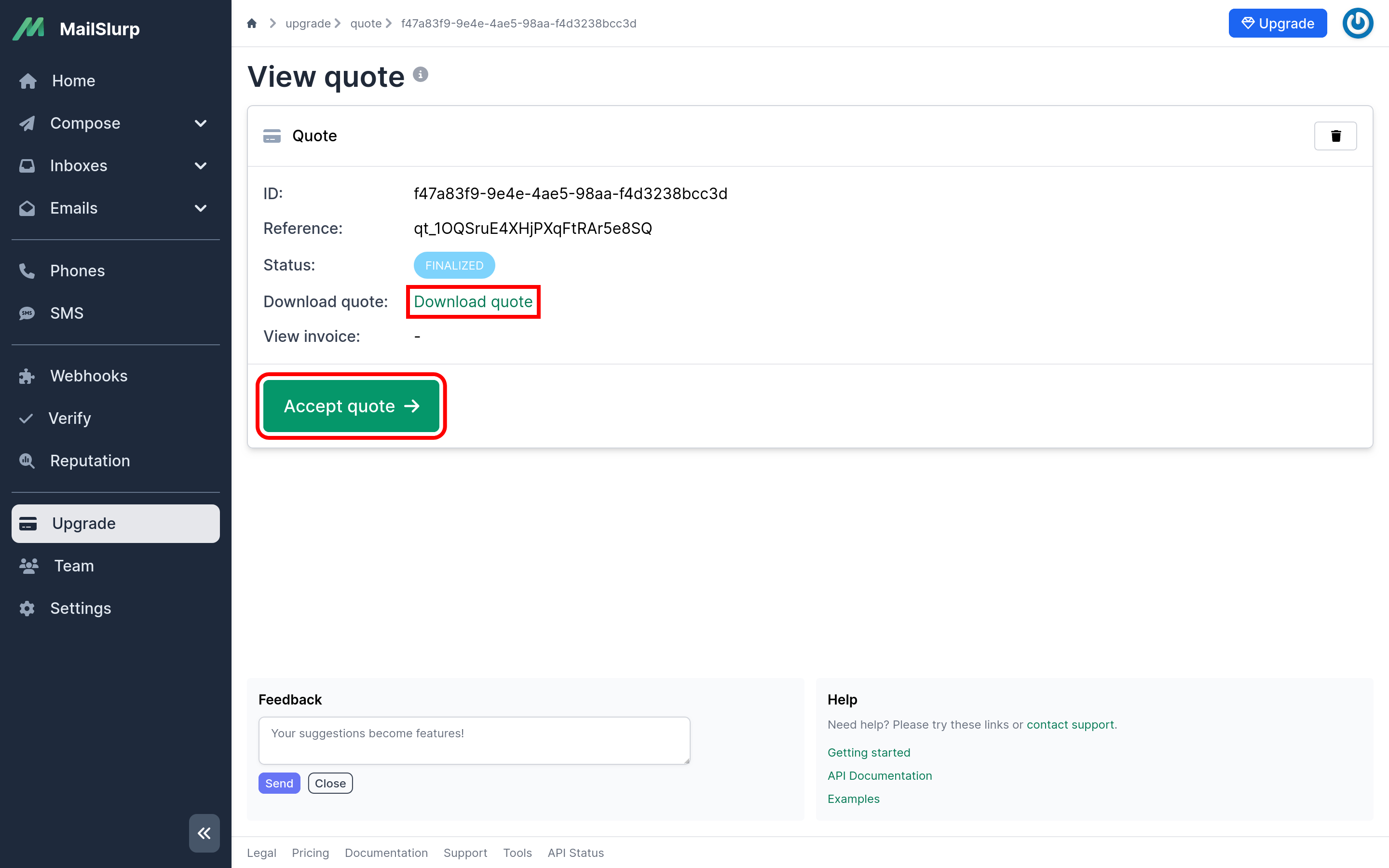 4. Pay for the quote

Once accepted an invoice will be sent to your billing email address. Once you pay the invoice the account will be upgraded.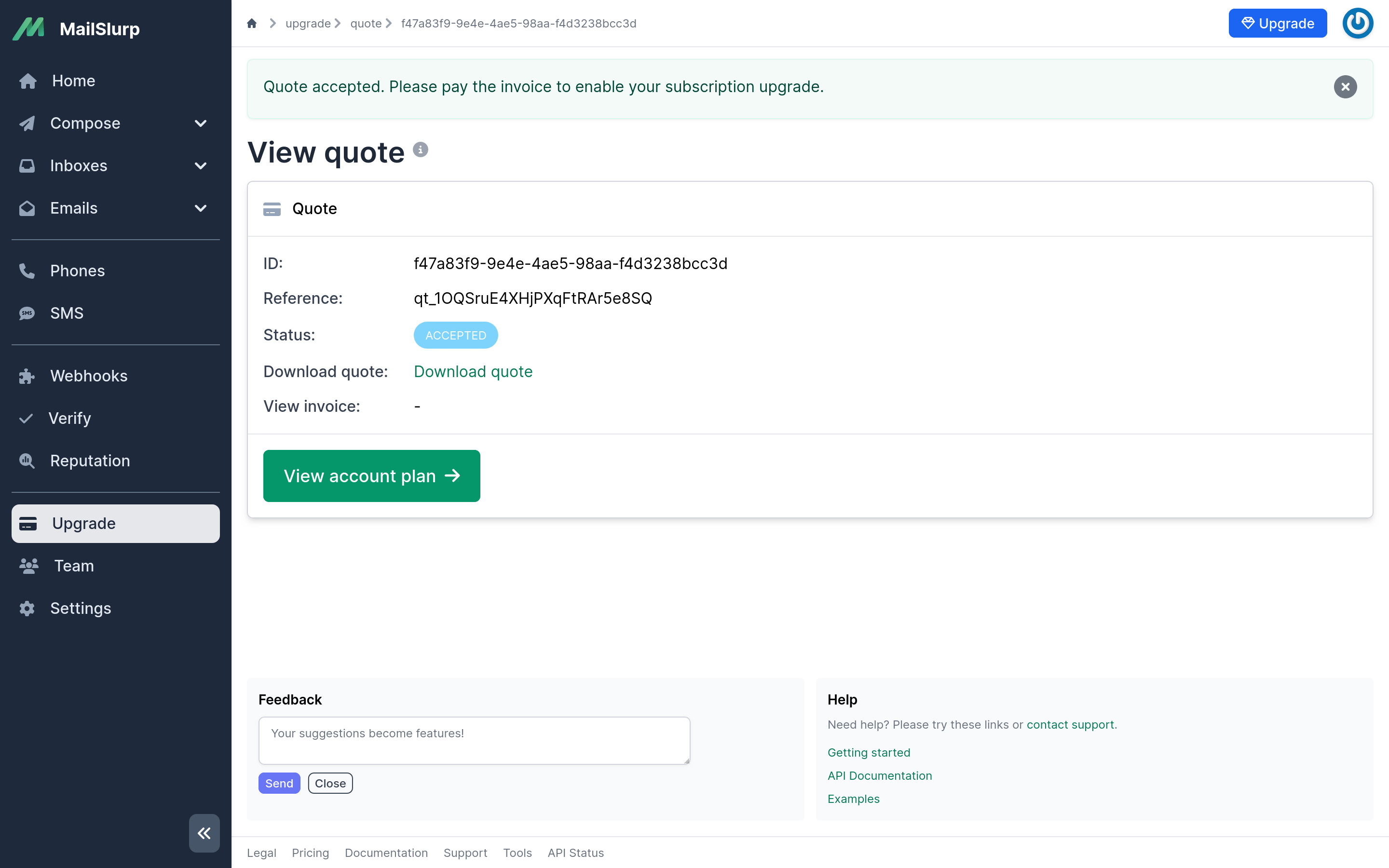 After payment the account will show the selected subscription: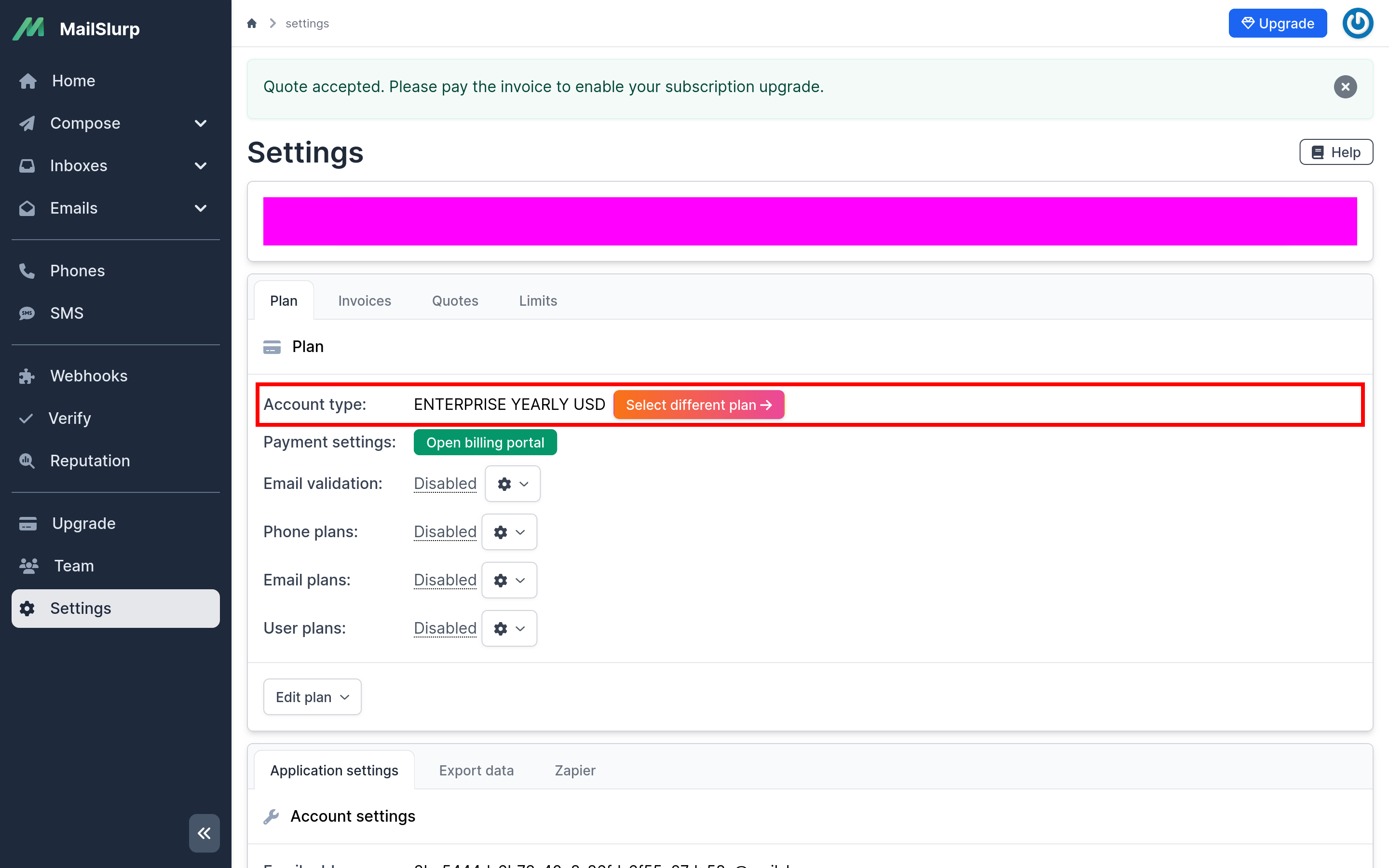 You can view your quotes in the account settings page: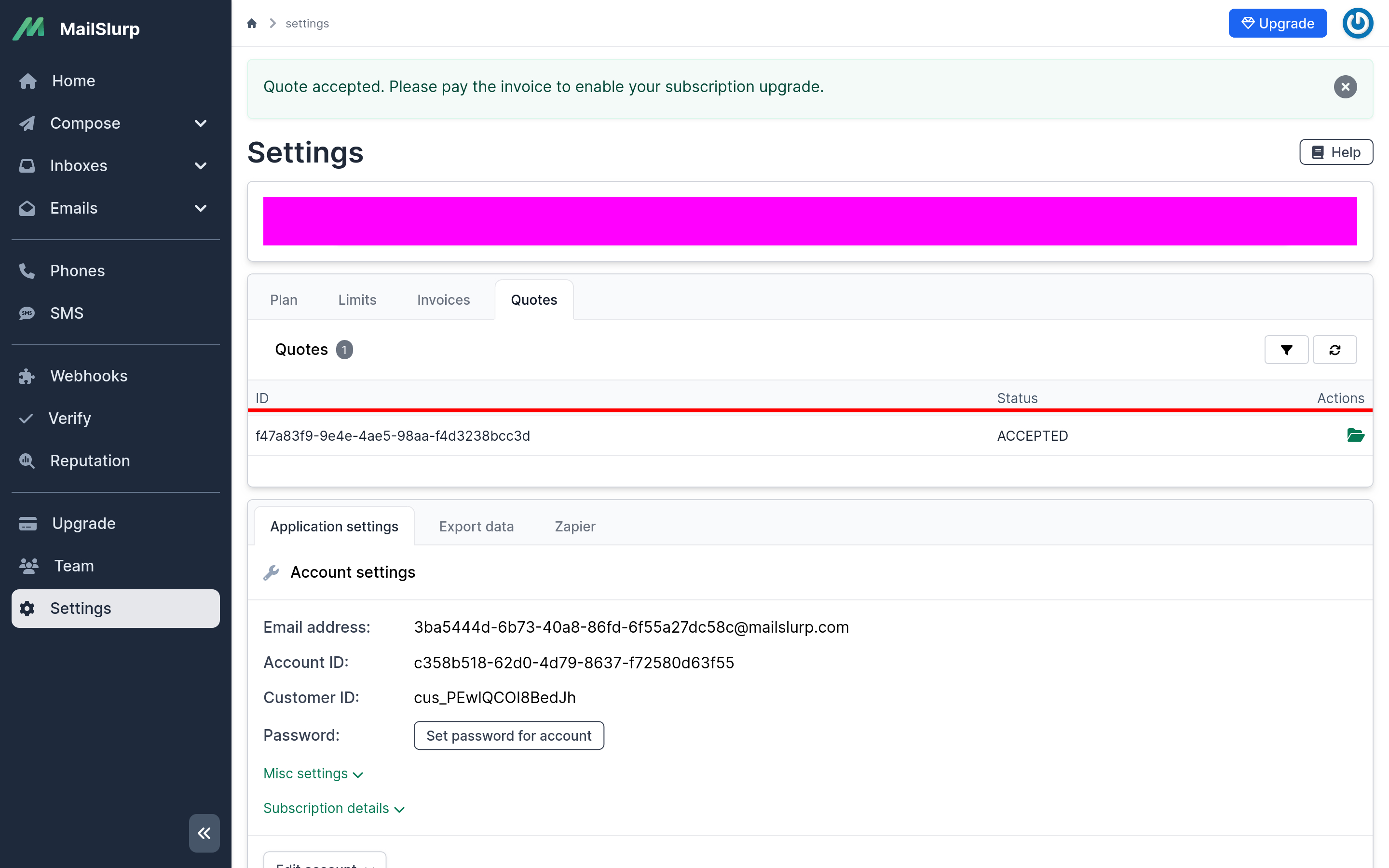 5. Transfer account access

If you are a reseller or vendor you can transfer account access to your client. This will allow them to login and manage their account. Do so by selected the account email address and changing it to the email of your client admin.

The admin can then add SAML SSO login support for their workplace.

See the vendor page for more information.