Manage account email address
MailSlurp accounts are mapped to email addresses. To change the email address for your account sign in to the MailSlurp app.
Click the settings link in the sidebar navigation or the cog icon in the header navigation.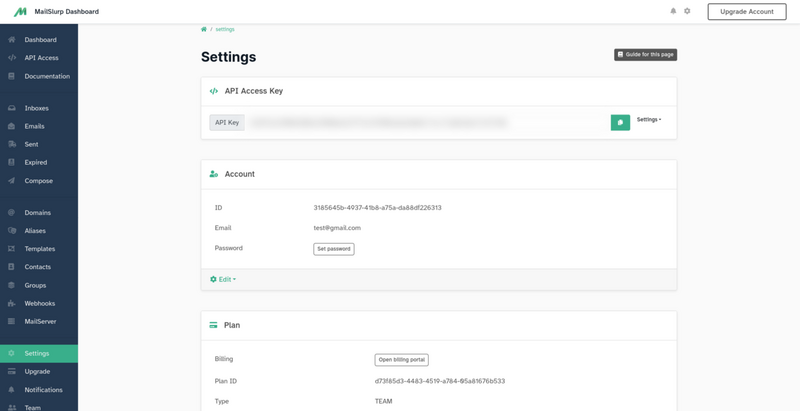 Then click the settings cog on the account overview. From here you can assign a new email address to your account.