MailSlurp team access
MailSlurp offers team access via "organizations". If your account allows organization access you can create an organization in the dashboard and then invite team members to access the app via your own organization portal.
Organization users must sign in using your designated organization portal link. This url is listed on your organization overview page.
Creating an organization
You must have a paid account with organization permissions to create an organization.
Requirements
Login to your account. Your plan overview will say whether you can create organizations.

Create a team organization
Navigate to the organizations page.

Create an organization for your team to use. The slug is the codename for your organization. Once you have added users they can access the organization at https://app.mailslurp.com/organization/your-org-slug.

Invite users
Next you can invite users to your organization.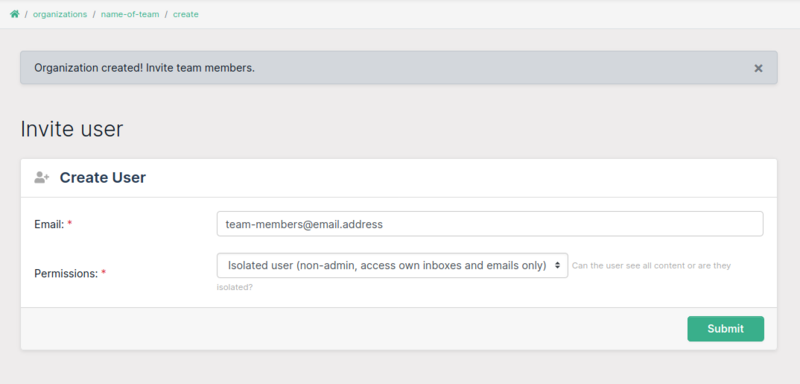 Organizations are accessed via a special login url unique to your account. If users login with the regular login page they will instead be given a personal account.
Added users will be sent a confirmation email.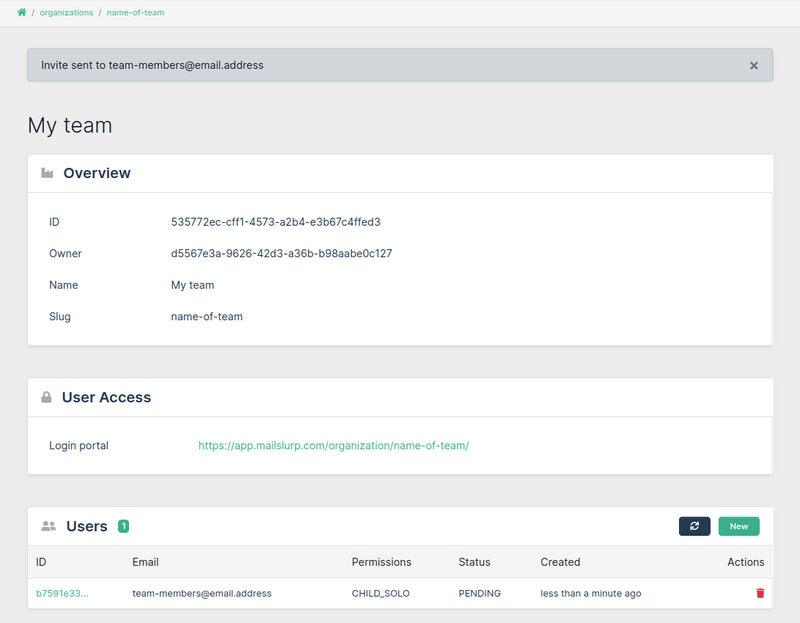 User sign in
Direct your users to your organization login page. It will look something like this: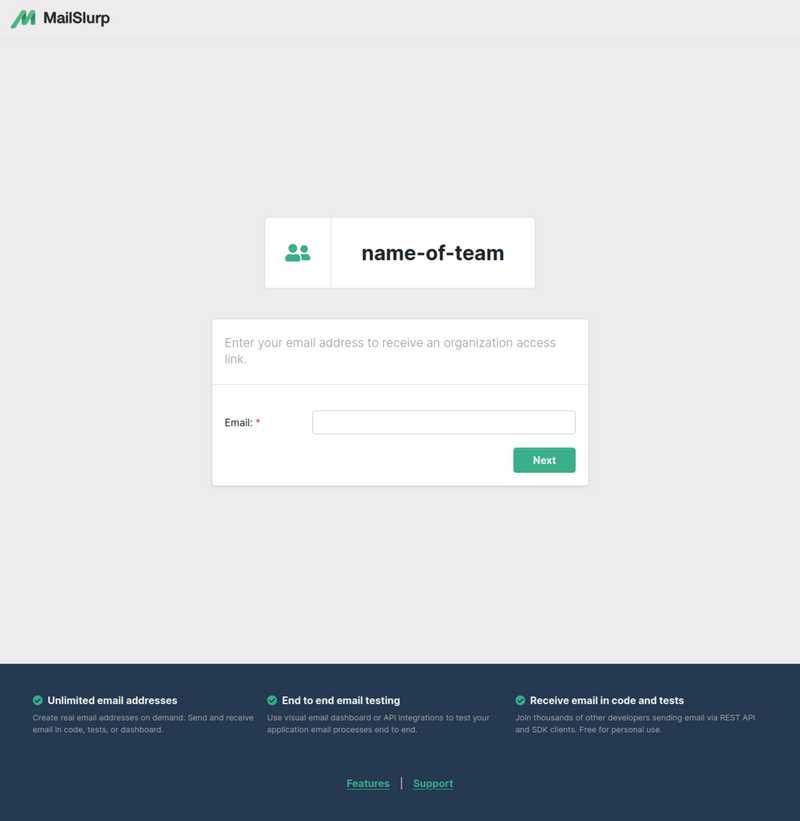 Users can sign in using the email address that you added for them. They will then be sent an access link.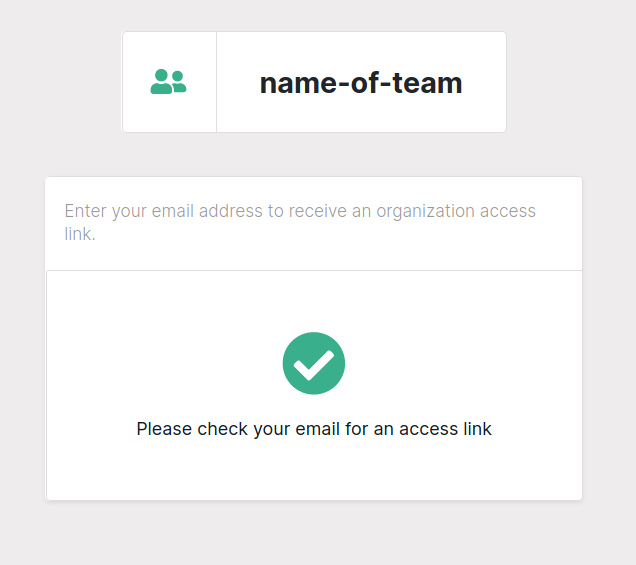 User roles
A user can see the state of their account when they log in. If a user is successfully using your enterprise they will see the following dashboard greeting:

Managing organizations
See the managing organizations support page for more information on adding and deleting team members.
More help
For more information about organizations please support.