Web Interface Features
MailSlurp has a powerful online interface that lets you generate email addresses, compose templated messages, download attachments and view HTML previews.
MailSlurp lets you and your team create email addresses on demand, send HTML templated emails, and review emails and attachments online. The interface runs in the browser and offers secure access and team management.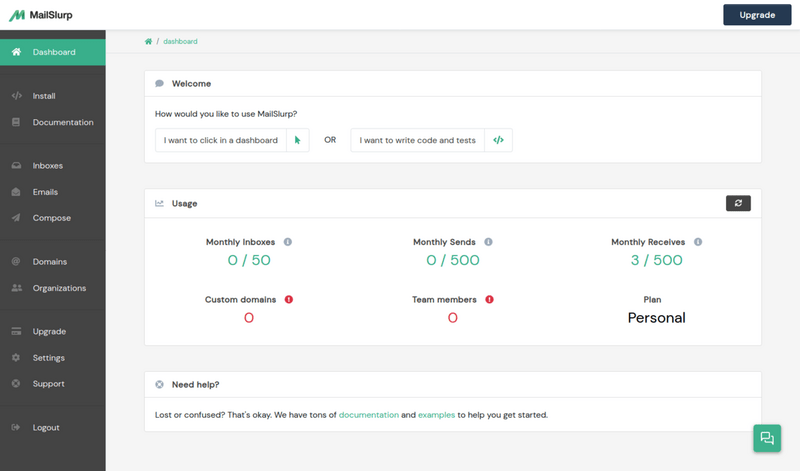 A powerful email dashboard for email marketing and email testing.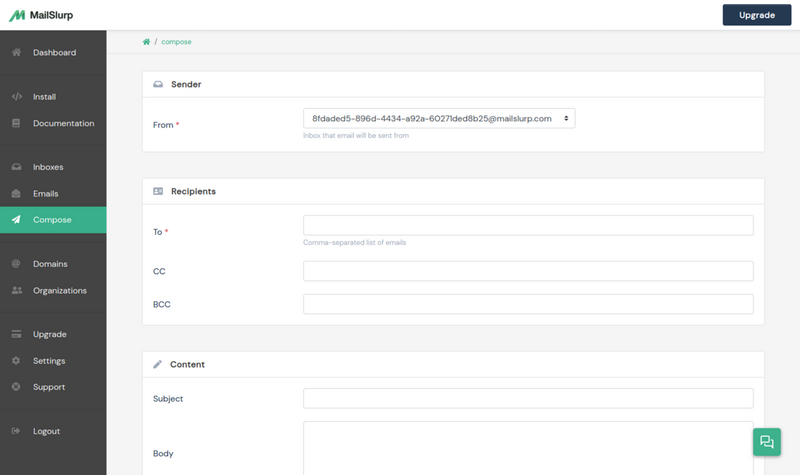 Compose and send HTML templated emails and attachments.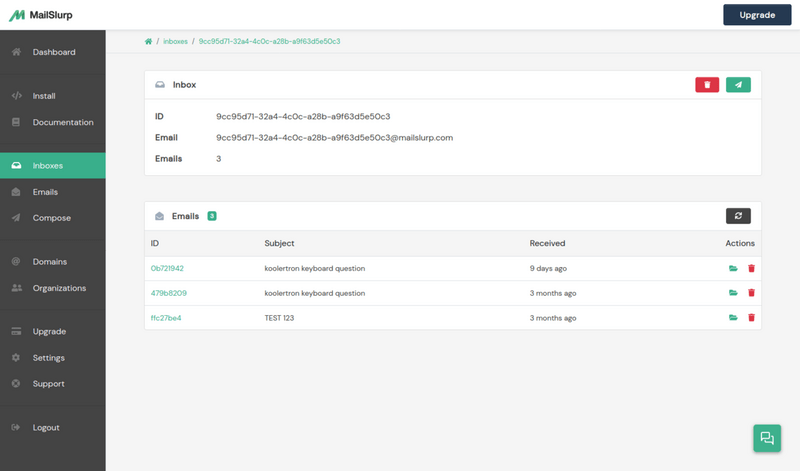 Manage inboxes and emails online.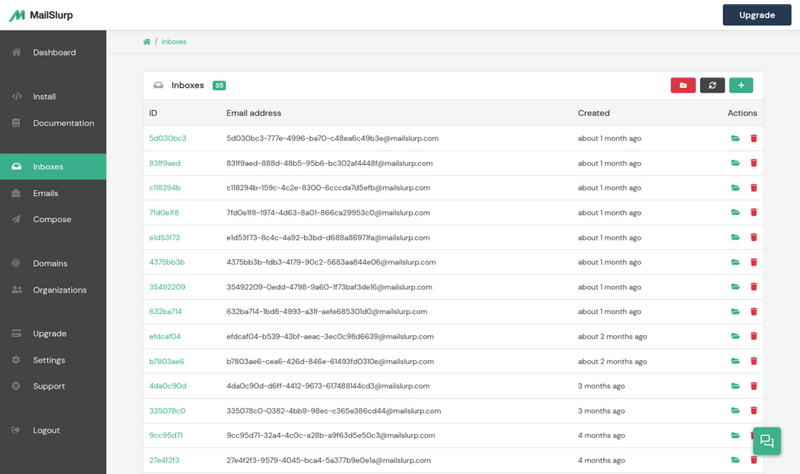 Create email addresses on demand for support and QA Testing.
Preview HTML content and attachments
Check the rendering of emails sent by your team or application. Verify that emails are formatted correctly, view and archive attachments, and communicate with customers. It's like Gmail but lets you create email addresses on demand with custom domains and email analysis tools.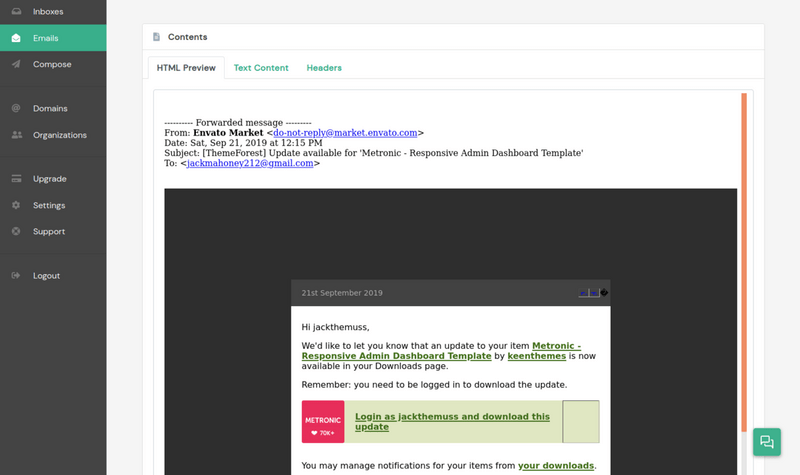 ---
MailSlurp is free for personal use and scales with your team. Try it today.